100% Kona Premium Coffee
Regular price

Sale price

$30.00

Unit price

per
Shipping calculated at checkout
(from 30.00) Our 100% Kona Premium coffee is single-estate grown. With a screen size of 19, this larger bean is bold, complex, and well-rounded, delivering the taste of paradise you expect from top tier Kona coffee. Micro-batch roasted and shipped farm-direct to your doorstep, this whole bean Hawaiian Kona specialty coffee is our top seller. 
TASTING NOTES:  

Medium:

Silky, baked apple, toasted nuts, caramel, honey.

Full City:

Molasses, pipe tobacco, baked fruit, baker's chocolate.
SUBSCRIBE AND SAVE 10% on every order with our auto-delivery service. 
Have questions? Visit our FAQ for answers on roast profiles, coffee grades, tasting notes, brewing suggestions, and more.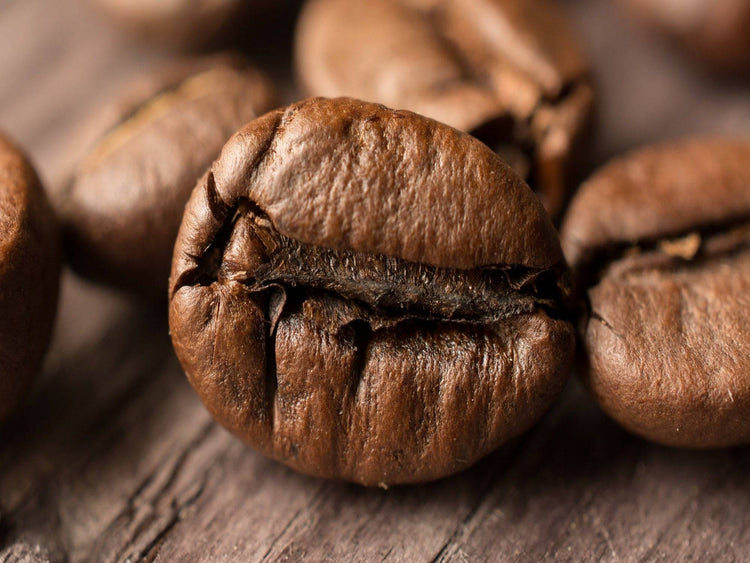 Yum in a Cup!
You can't go wrong with the Extra Fancy blend from Kona Earth. It's what they serve on their tours and it is, in a word, delicious. Worth every penny. (and I love that it's a full pound, NOT just 12 ounces like other places)
Thanks so much for your very kind words. Our premium 100% Kona is, indeed, a customer favorite. We're thrilled you love it too. Thanks for sharing the aloha.
top 10 all-time favorite of 348 coffees tasted!
Since January 2020 I've tasted 348 coffees from 39 countries. Of the 348, 80 are favorites that I would drink again. Of the 80, my top 10 include Kona Earth as well as coffees from Kenya, Vietnam, Costa Rica, Ethiopia, Honduras and Guatemala as well as blends from roasters in San Luis Obispo, Austin, and Boston. The Kona Earth Premium Extra Fancy beans are some of the most beautiful beans I've ever seen. The aroma of the beans as well as the grounds is intoxicating. Enjoying both the medium roast and the Full City roast brewed as a pour over with a Hario V60 - Barazta Encore setting 15, water at 205 degrees, 1:16 ratio with 18.75g:300mL - yielded a delicious cup - lovely aroma, smooth mouth feel/nice body. fine balance - for me*, classic coffee flavors with slightly smoky, nutty and sweet notes with a touch of spice. I am looking forward to trying Kona Earth utilizing other brewing methods such as Chemex, AeroPress, Mocha Pot, drip, espresso, etc...
(*Note: though I have tasted many coffees, my palate is still pretty basic/'normal taster'. I am in awe of how Licensed Q graders and "super-tasters" can taste so many flavors and notes on the Coffee Flavor Wheel and beyond! One study found that 60% of people are "normal-tasters", 15% are "taste-impaired", and 25% are "super tasters". And finally, as a "normal taster", my coffee motto is "Peace, Love, and Coffee: everyone should drink whatever coffee they like/love". I love Kona Earth coffee! Cheers, Pablo S., McKinney, TX
Wonderful, Pablo. We are thrilled you loved the coffee. Thank you so much for your very kind words.
Some of best coffee out there
100% Kona Premium Extra Fancy from Kona Earth was received quickly after we ordered. The Technivorm Moccamaster brewewr was prepared using a descaler and the metal pot was cleaned with hydrogen peroxide. The beans were freshly ground using a burr grinder. The brewed coffee was very good with tons of flavor and good mellow notes
Thanks so much, Ronald. So glad you are enjoying the coffee!
Delicious morning brew
Found this coffee place and love its freshness, taste and smell. And the people are great hosts too.
Really wnjoyed our visit there!
So glad you enjoyed the farm tour and our coffee!
Love This Coffee!
The 100% Kona Premium Extra Fancy is Hawaii in a cup of coffee. The aroma when grinding the beans is wonderful and even more so, when sipping and enjoying the perfect cup of coffee in the mornings. A++++
Thanks so much. We're thrilled that you love our coffee!
"Silky with toasted nuts is a great description for this awesome cuppa joe. I like a medium to fine grind for a nice balanced flavor and this did not disappoint."
- Chris P., Napa, CA
"No bitterness or sour aftertaste -- just smooth and incredibly aromatic. Even with a splash of milk, the full coffee flavor comes through beautifully."
- Suzanne B., Muir Beach, CA
"The medium dark roast is superb. It has a beautifully balanced flavor and acidity. Smooth from the first sip to the last."
- Erin R., Fox Island, WA
"A wonderful morning latte. Smooth, aromatic, tasty and satisfying. A great way to start the day."
- Robert W., San Francisco, CA