Kona Earth Coffee - Mugs
Regular price

Sale price

$10.00

Unit price

per
Shipping calculated at checkout
($10) Wake Up and Smell the 100% Kona Coffee with our one of our Kona Earth mugs. 
11 oz. white mug with orange handle: The artist rendering on the front captures the elements of our coffee farm, with "Kona Snow" flowers and ripe red coffee cherry. 
10 oz. black mug with orange interior:  A matte black background with a silver-embossed Kona Earth logo imprinted on the front. The surprising inner orange color contributes to the eye-popping look.  
*Click on image to expand.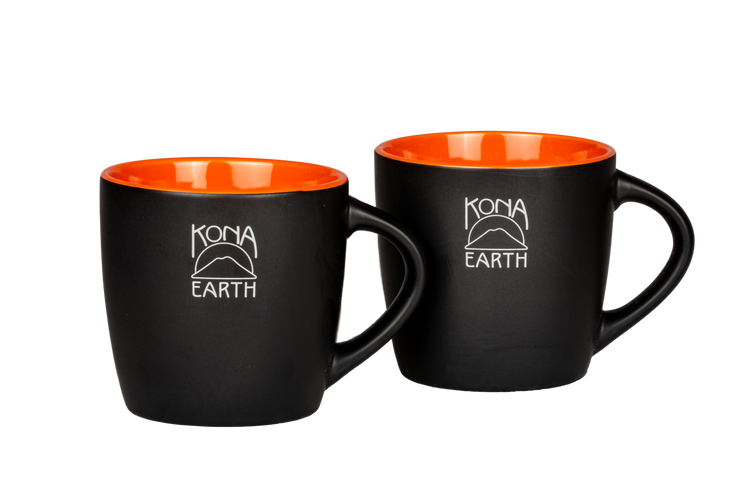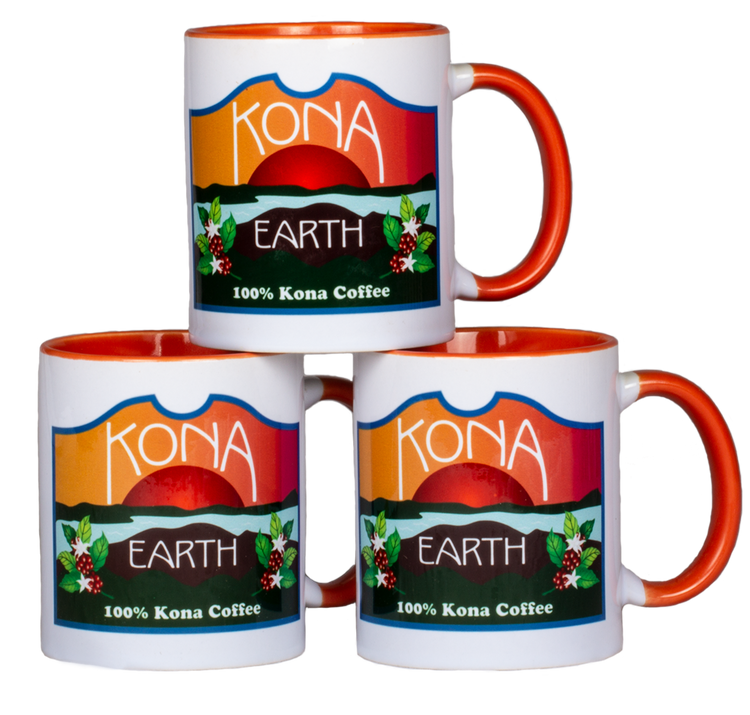 Perfect Mugs for Perfect Cups of Kona Earth coffee
I needed a couple of new mugs for morning coffee and ordered two from Kona Earth. They're durable, high quality, and colorful. Plus buying from Kona Earth supports who I believe to be among the most important people in America, and the world, for that matter: family farmers.
Thank you so much, Corita. We so appreciate your kind words.
"Silky with toasted nuts is a great description for this awesome cuppa joe. I like a medium to fine grind for a nice balanced flavor and this did not disappoint."
- Chris P., Napa, CA
"No bitterness or sour aftertaste -- just smooth and incredibly aromatic. Even with a splash of milk, the full coffee flavor comes through beautifully."
- Suzanne B., Muir Beach, CA
"The medium dark roast is superb. It has a beautifully balanced flavor and acidity. Smooth from the first sip to the last."
- Erin R., Fox Island, WA
"A wonderful morning latte. Smooth, aromatic, tasty and satisfying. A great way to start the day."
- Robert W., San Francisco, CA